Middle Georgia Events: Peaches to the Beaches Yard Sale, March 8-9, 2013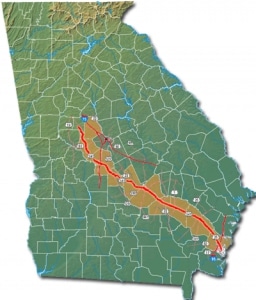 Consumers looking for a unique thing to do in Middle Georgia on either/both March 8th-9th, 2013, need to participate in the Peaches to the Beaches Yard Sale!
Held on the second Friday and Saturday in March each year, Highway 341 becomes home to Georgia's Longest Yard Sale.
This event, appropriately named "Peaches to the Beaches" passes through nearly 25 participating communities from Perry to Brunswick.
Free to the public, and open from 8:00am to 6:00pm, buyers are sure to find an assortment of wares along this 220 mile stretch of road.
For die-hards who not only love yard sales but want an opportunity to win some great prizes (grand prize is a a weekend getaway to Jekyll Island), the "Shop Till You Drop" contest is the perfect solution.  
Interested vendors and participants who want more event/contest details should visit Golden Isles Parkway Association, Inc..
As always, Warner Robins GA local events are provided as a courtesy by your Warner Robins Real Estate Specialist, Anita Clark.
Middle Georgia Events: Peaches to the Beaches Yard Sale, March 8-9, 2013